La Cravate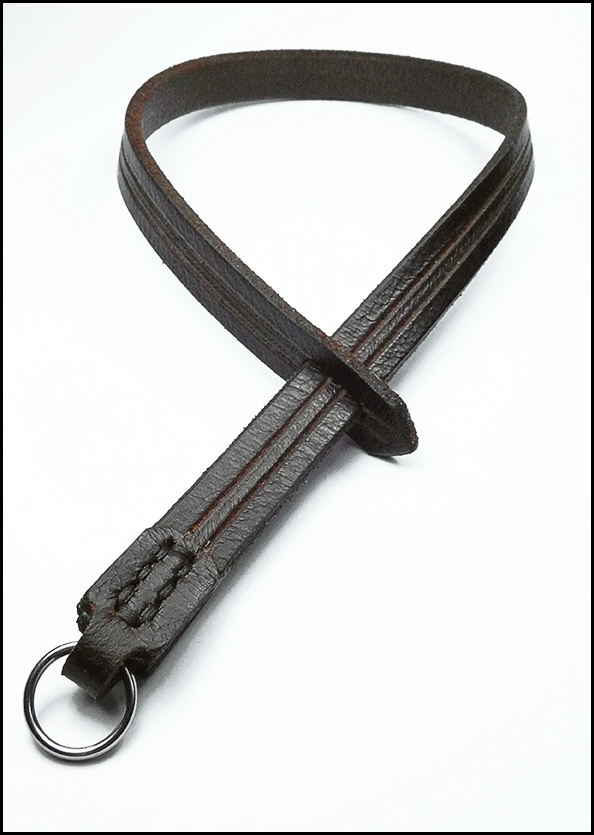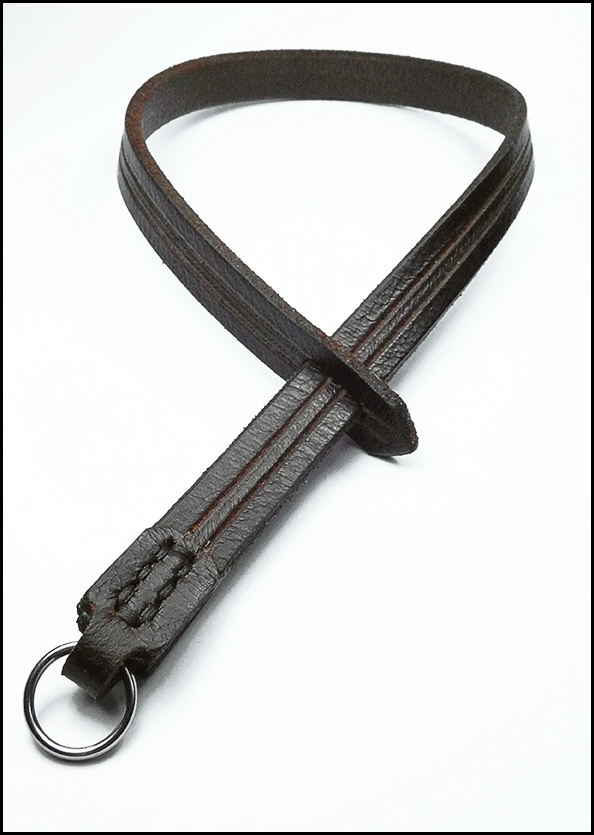 La Cravate
Commonly wrist straps are a one-size-fits-all affair. Naturally this makes them rather finicky. They either fit – or they don't. Period.
If they additionally lack the courtesy of a stop to fix the loop in some form or other they not only become flat-out useless, they also impart a false sense of security.
La Cravate is a fresh take on things. It shines with a novel concept and a design so strikingly simple and elegant it might even convince die-hard wrist strap opponents.
It is handcrafted from the finest water-buffalo leather. Which happens to be also the toughest, most durable and resistant leather available. In short, the perfect choice for La Cravate's unique features.
La Cravate's adjustability is purely friction based. Its loop can be moved easily back and forth. Yet, no matter where you set it, the loop will stay fixed exactly where you put it.
It is also very comfortable to wear, because of its unique design it won't bunch up in your hand when holding your camera.
But that's not all of it. La Cravate is different on several levels.
At first, its size might feel a little long. But not to worry, this is by design. After some use, it will quickly feel right.
The reason behind this is simple: There has to be enough length to allow for holding the camera comfortably while shooting.
It is also important to reach all controls, including the lens, and of course being able to replace the battery with the strap hand while holding the camera with the other. Preferably without having to take off the strap along the way!
La Cravate is available in russet and dark brown as well as in black water buffalo leather; it comes in 3 different sizes: Small, Medium and Large.

FYI: Fuji cameras come now with slightly narrower strap lugs than usual. In order to outfit your strap with the correct split ring and avoid complications please leave a brief message in the Additional Comment section should you are going to use your new La Cravate on a Fuji camera. Thank you.