The Brogue SL–Long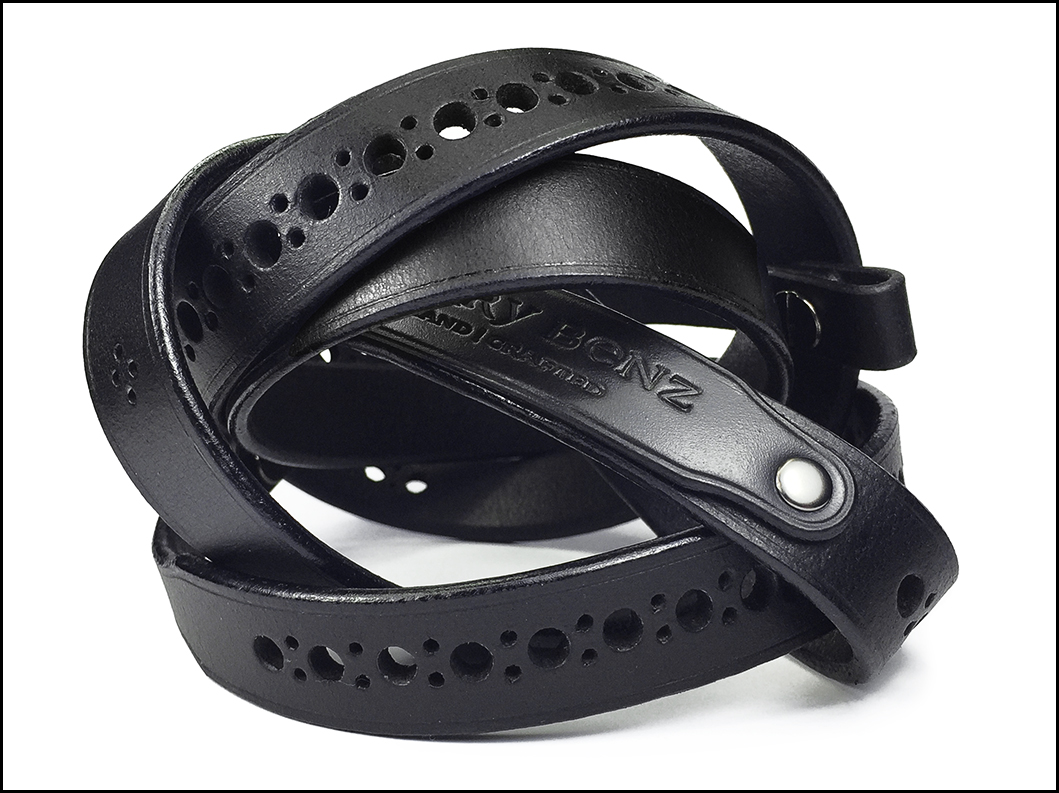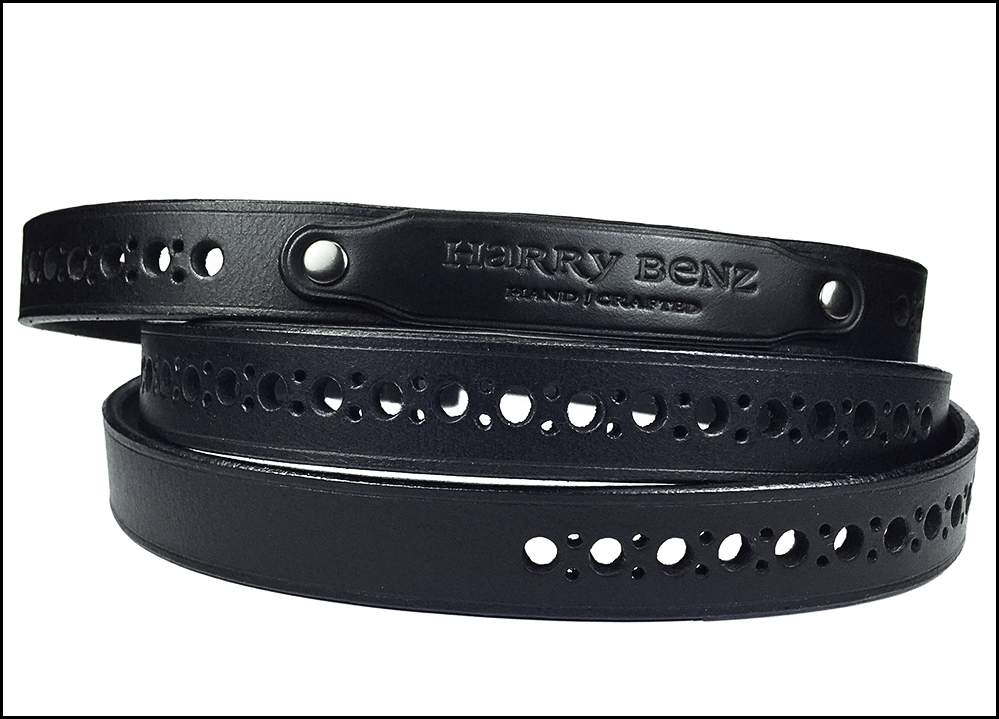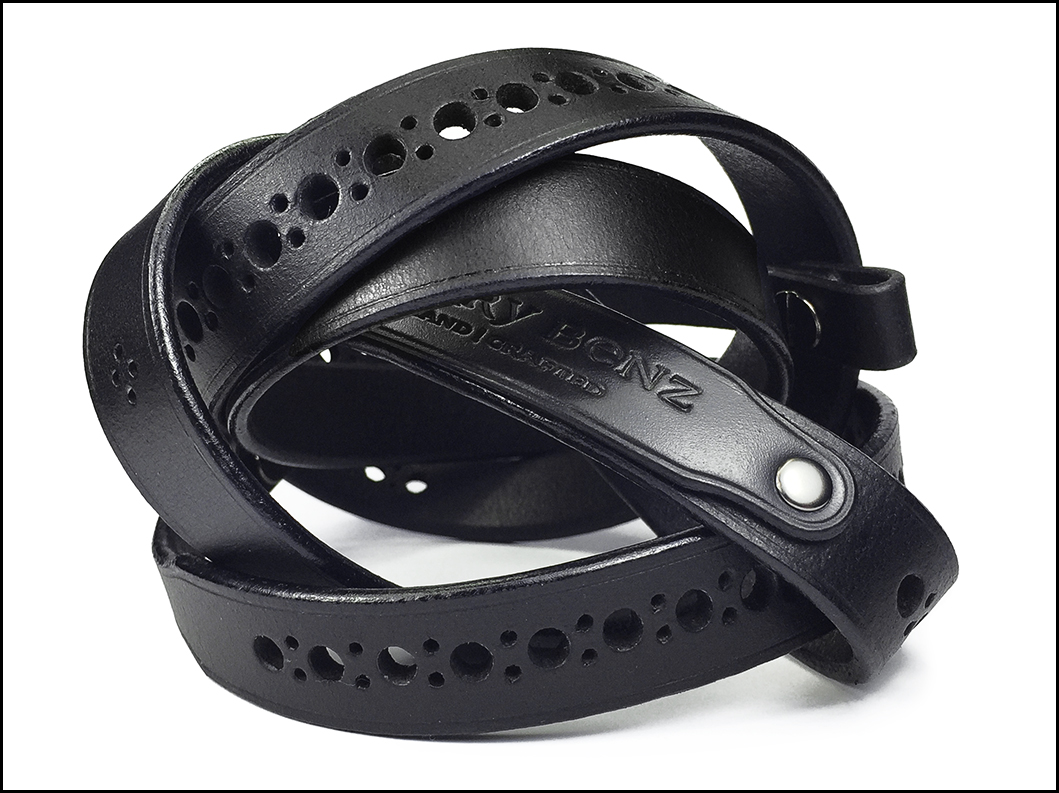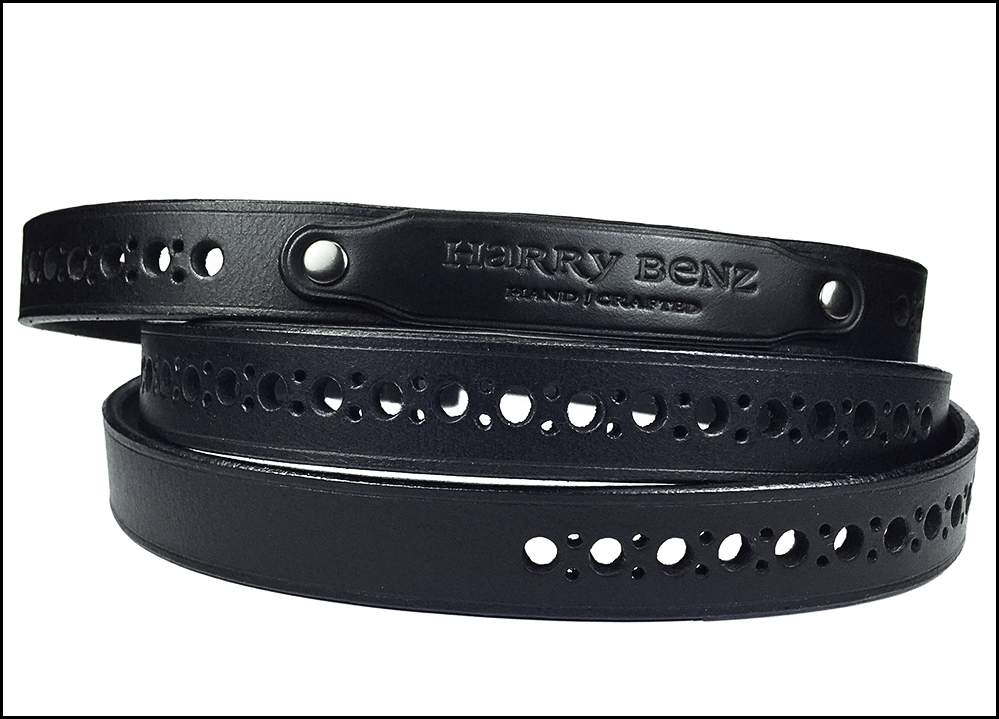 The Brogue SL–Long
Just like the Brogue SL... Only longer.
Strap length begins at 140cm (55.1") and goes to whatever extent your heart desires. Or, to be more precise, it stops just before your camera would touch the ground. – Whichever comes first.

The Brogue SL–Long is made from two straps securely fused together. The result is one very strong and long strap. Handcrafted to perfection from the finest Water-Buffalo leather and, of course, every single hole of the brogue pattern has been punched out one by one with painstaking precision.
It comes in two versions: Black and Duotone (black connectors/brown strap).

Newsflash! In my never-ending quest to make something good even better, I went beyond sanity.
Or in other words, I took cold, hard stainless steel and made it soft and sexy.
From now on all chicago screws will be covered elegantly in leather. This means for you, the choice between black or red leather covered screws. And for me, a lot more work….
Please don't forget to use non-permanent Loctite to secure the chicago screws and avoid accidental loosening.
In case you're wondering… the easiest way to open the screws again is with a screwdriver. To hold the screw in place simply press the tip of your thumb on the opposite side against the non slotted screw cap.
In case you don't have enough friction simply take a candle and rub some wax onto the screw cap. This should do the trick and a sharp twist with a screwdriver is all you need to open the screw again.